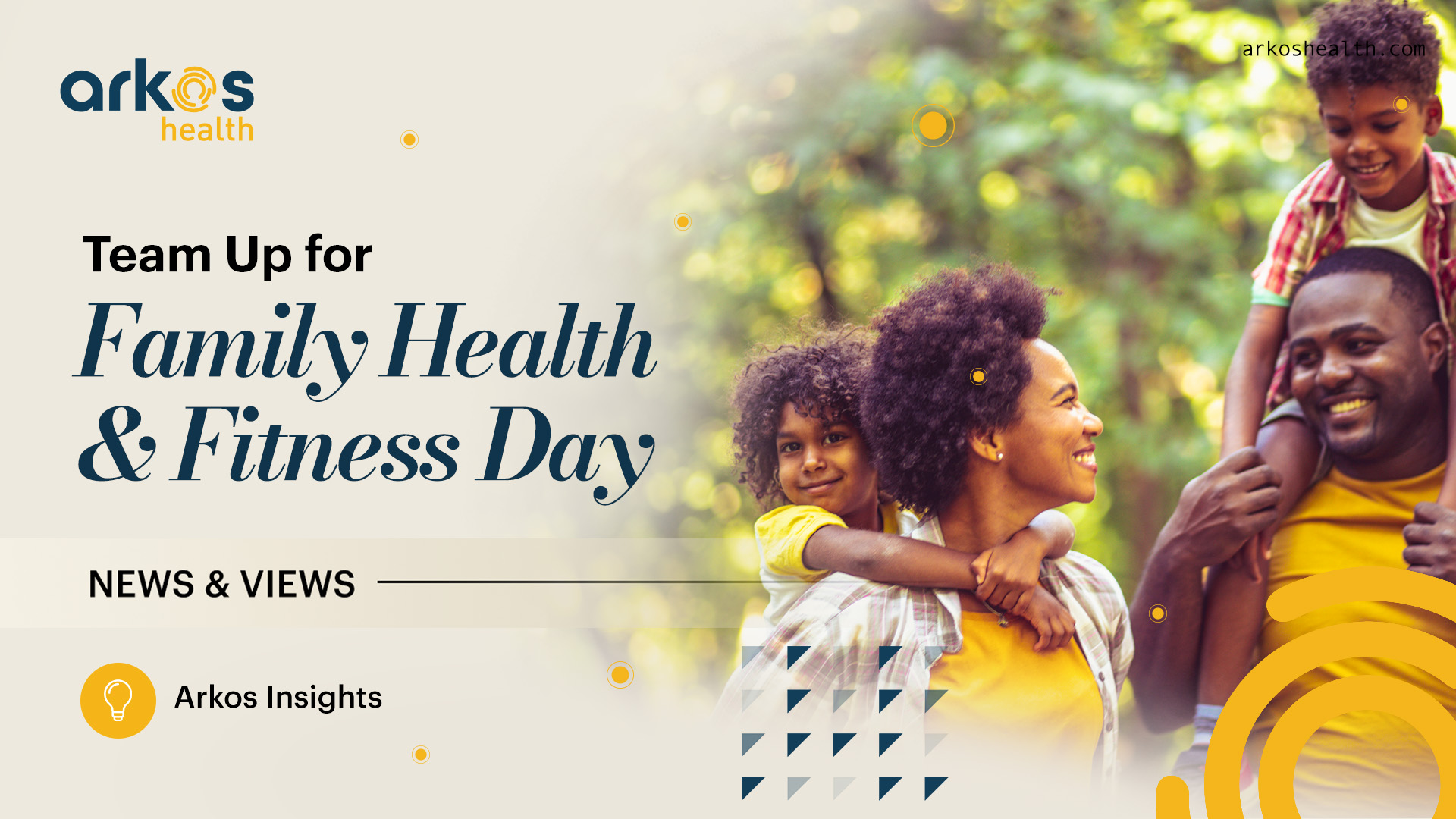 The National Recreation and Park Association's Family Health and Fitness Day (NRPA FHFD), which is being held tomorrow, Saturday, June 10, is a nationwide celebration of the essential role local parks and recreation play in keeping individuals, families, and communities healthy and active.
The family that plays together stays healthier together.
The biggest reason to explore fitness as a family is because it can make physical activity more fun, says Takeshi Tsuda, M.D., a pediatric cardiologist at the Cardiology Center at Nemours Children's Health in Delaware. "When we can share in an activity together, that's more fun and more sustainable and more exciting," says Dr. Tsuda.
Regardless of how old you are, fitness is a "very important matter for your health, just like diet," he says, adding, "and exercise can be fun-or must be fun- in order to do it."
Benefits of Family Fitness
According to health writer Becca Stanek, in this article published by Forbes Health, "whether you're 40 years old or 4, there are myriad benefits of physical activity for your health and well-being."
Key benefits, according to Becca, include:
Improved self-esteem
Stress management
Fewer symptoms of depression and anxiety
Increased energy level
Better cholesterol levels
Prevention and management of high blood pressure
Decreased risk of illnesses such as diabetes, heart disease and certain types of cancer
Obesity prevention and weight management
Improved sleep
Prevention of bone loss
Increased muscle strength
Better health and brain health
Improved brain function, including memory, problem-solving and attention
"By doing fitness as a family, parents can also reap the benefits of spending quality time with their children, helping them form healthy habits," Becca wrote. "Meanwhile, when kids have a role model and learn to integrate physical activity into their lives at a young age, they are more likely to stay active throughout their lives."
Observed the second Saturday in June each year, Family Health & Fitness Day is a nationwide celebration of the essential role parks and recreation plays in keeping individuals, families, and communities healthy and active.
This annual campaign is an opportunity for everyone – including park and recreation agencies, community members, healthcare providers, public health communities, and sponsors – to discover, embrace and share the power of parks and recreation in promoting family health and well-being, according to the National Recreation and Parks Association's website.
Arkos Health is committed to not only the patient/members, healthcare providers, and healthcare payers we serve, but to the communities we work, live, and play in.
We applaud the awareness the NRPA is building alongside tens of thousands of Parks and Recreation departments across America.
Family health and wellness is a team sport and applies to every kind of diverse family including the families we choose, and the "work families" who are an important part of our caring culture here at Arkos – here's to a beautiful weekend ahead, and to celebrate in tens of thousands of parks tomorrow!