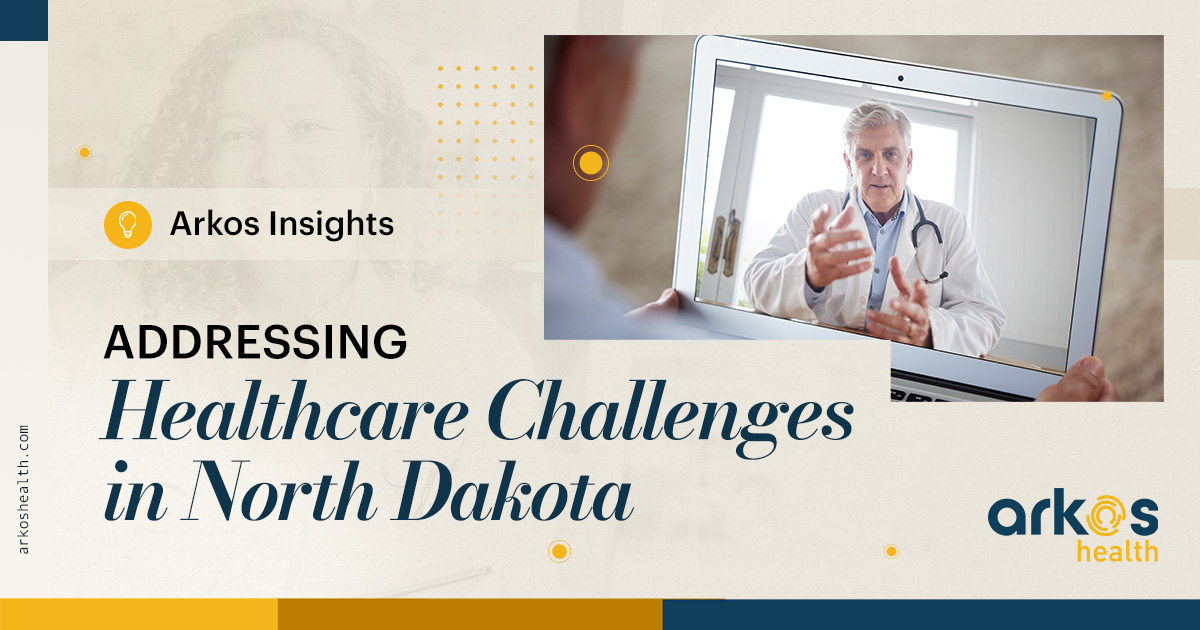 Arkos is proud to be a provider of innovative health services in North Dakota, a state which has far smaller population density compared to other states but struggles with many of the same issues.
According to several studies, here are some healthcare challenges in the state:
Racial disparity in premature death rate
High prevalence of excessive drinking
High occupational fatality rate
A rising number of drug related deaths with a 63% increase between 2017 and 2020
Mental health, teen suicide, and early childhood education gaps 
Physician shortage: the supply of physicians and other healthcare providers has not kept pace with growing demand
60% of rural counties lack psychiatrists and half lack psychologists
The coronavirus disease 2019 (COVID-19) public health emergency placed a significant burden on the health care system which is still trying to recover
North Dakota is ranked 19th in the country for overall health – a decline from a ranking of 14 in 20191 – according to America's Health Rankings 2022 Annual Report
And according to an extensive report on the state of healthcare in North Dakota by the University of North Dakota School of Medicine and Health Sciences, which was published in 2021 to provide current and accurate information about the state of healthcare in the state,  North Dakota is faced with a growing need for healthcare services now and especially in the future with a supply of physicians and other healthcare providers.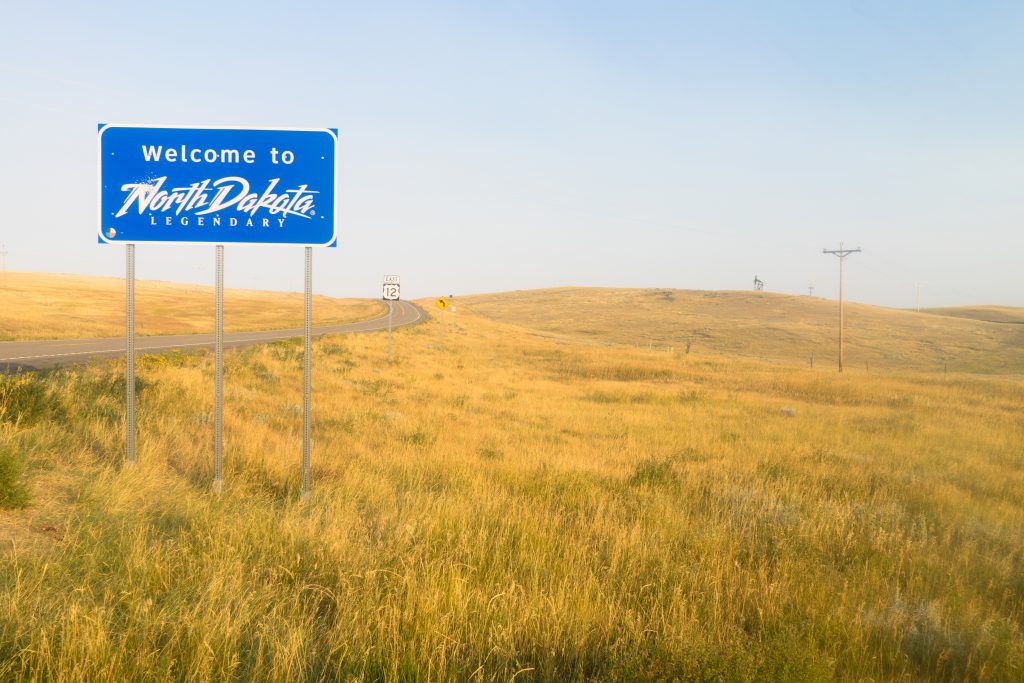 "The problem is particularly important in rural and western parts of North Dakota, where there has been a chronic shortage especially of primary care providers dating back many decades," the report says, noting two major problems: an inadequate number of healthcare providers, and more importantly, a maldistribution of providers. 
Healthcare providers are disproportionately located in the larger urbanized areas of the state, leaving many rural areas with a healthcare workforce shortage. "Without direct intervention, the difficulty of providing adequate healthcare in North Dakota will worsen over the coming decades, due primarily to the aging of the population (including aging and eventual retirement of the healthcare workforce), which will increase the demand for healthcare services," the report goes on to say.
North Dakota is directly addressing its healthcare delivery challenges through the Healthcare Workforce Initiative (HWI), an outgrowth of the First and Second Biennial Report on Health Issues for the State of North Dakota. The HWI, which began by increasing medical and health sciences class sizes along with increasing residency (post- MD degree training) slots, has been fully implemented.
"The HWI should, in the future, decrease North Dakota's healthcare delivery challenges through attainment of its four goals: 1) reducing disease burden, 2) retaining more healthcare provider graduates for care delivery within the state, 3) training more healthcare providers, and 4) improving the efficiency of the state's healthcare delivery system through an emphasis on team-based care delivery approaches," the report summarizes.
Arkos Health is proud to be part of the solution, by bringing innovative solutions to payers and providers, with more efficient patient-centered care. 
Not only is North Dakota's population mix shifting (for example, half of North Dakota's current population resides in metropolitan areas, with a little more than a quarter (26%) located in rural areas, which represents a dramatic change compared with a few decades ago when more than half of the state's population was in rural areas).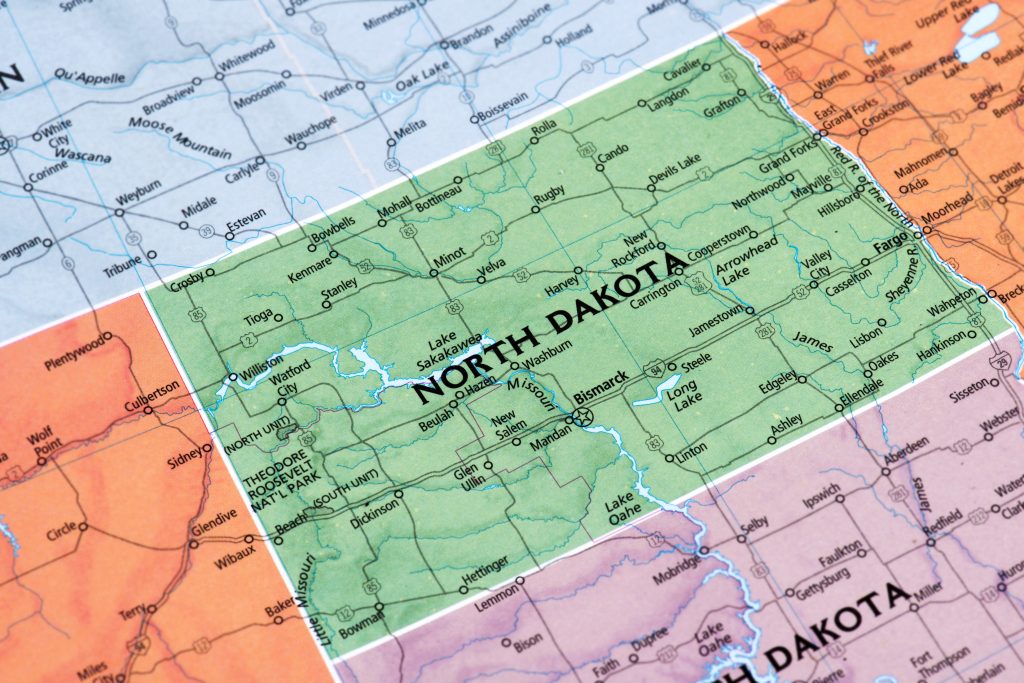 North Dakota is one of the least densely populated states in the country, ranking 48th in population density and tied for fourth in the country in the percentage of its state population that is 85 years of age or older. Because demand for healthcare increases proportionally with age, demand for healthcare services is especially pronounced in North Dakota, the report explains, adding that "such needs will only increase as the state's citizens grow older. People in rural regions of North Dakota are generally older, poorer, and have less or no insurance coverage than people in non-rural areas, all of which are challenges to providing adequate healthcare. Rural regions continue to experience depopulation, which will only exacerbate the current problem of healthcare access and delivery."
There are also strong social determinants of health in the state, including the economy, social structures, and physical aspects including homes, schools, and healthcare facilities.
Examples of quality of life enhancing resources include safe and affordable housing, access to education, public safety, availability of healthy foods, local health services, and environments free from life-threatening toxins, and to their credit, the government and academic spheres in North Dakota are tackling these issues aggressively.
As is true with most states in America, major gaps in the availability of physicians and other healthcare professionals are putting stress on an already compromised healthcare system. Physicians are older and more likely to be male than elsewhere in the United States. The patient-to-physician ratio is not equally distributed across the state.
North Dakota also has relatively fewer specialists than the Midwest or the rest of the United States in certain specialties, including obstetrics-gynecology, and while the state has the same relative number of psychiatrists as other Midwest states, two-thirds of them work in the eastern part of the state, leaving the western parts of North Dakota with a relative shortage.
Nationally, the health delivery system is profoundly changing, and in North Dakota, practitioners, government officials, payers and others are implementing more flexible and cost-efficient programs including Value-Based Care.
"In a complex healthcare system, there are a number of concerns, such as the availability of providers; access to care and health services, technology, and treatment advancement; and the financial dimensions of affordability and payment," the report summarizes. "Each of these is a contributing factor in the overall strategy to be considered when reforming or redesigning the health system. In addition, the quality of care provided to the population and the patient outcomes produced are equally important facets of reform."
Arkos Health has been an innovator and leader in addressing these and other issues.
By developing and delivering Value-Based Care alternatives to patients, providers, and payers in North Dakota, we have supported programs that have resulted in improvements to how Medicaid and Medicare, including Medicare Advantage programs, perform.
We deliver patient-centered services and personalized programs through proprietary technology combined with clinical programs and social services for a seamless transition to value-based care.
Arkos Health develops value-based strategies and transforms clinical, financial, and operational models through digital innovation combined with a human touch.
Our partnership approach, enabled by end-to-end clinical and administrative programs, fuels the success of payer, provider, and patient partners, in North Dakota.
We are continually expanding to serve more patients within every state we serve, and within more states in the future. While there are regional differences, there are also opportunities to standardize Value-Based Care across the nation and scale the many benefits which combine unique technology with in-home, virtual, and in-clinic care for patients that unify and improve clinical, financial, and operational outcomes.
The Arkos leadership team, with expertise across health systems, software, economic trends, and success in improving not just the cost of care, but the value provided through innovations in Value-Based Care, works strategically within each market in ways that make it possible to deliver patient-centered care more efficiently – benefiting providers and payers.
To learn more, read this article by Aaron Duerksen, our Chief Growth and Business Officer.