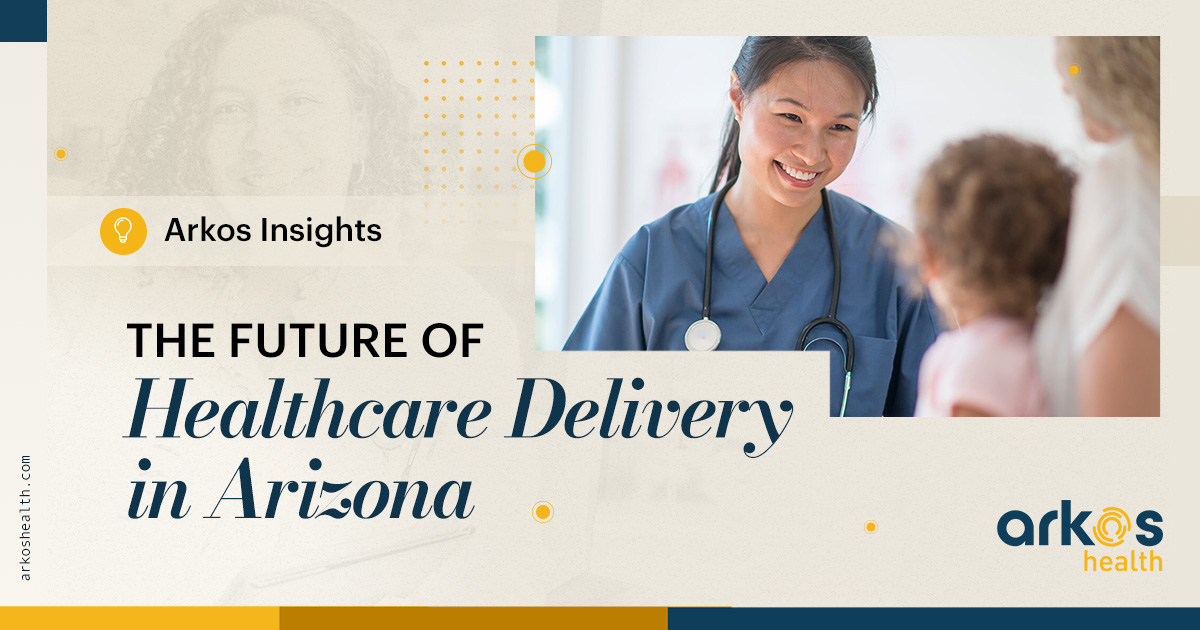 A year end 2022 report published by Kaufman Hall reflected key trends following the Covid 19
pandemic. The firm found:
Hospital margins remain depressed relative to pre-pandemic levels. After a difficult first half of 2022, optimistic projections for the rest of the year indicate margins will be down 37% relative to pre-pandemic levels.
More than half of hospitals are projected to have negative margins through 2022. Projections for the remainder of the year demonstrate an increase in hospitals with negative margins relative to pre-pandemic levels, to 53%.
Hospitals have faced a profound financial toll. Hospitals have incurred serious losses in 2022 relative to pre-pandemic levels and future federal support is uncertain.
The state of Arizona, which is one of the fastest growing today, and a haven for aging adults ("snowbirds"), is facing similar challenges.
A survey of AzHHA member hospitals discovered that net operating margins fell from an average of 4.6% in 2021 to .5% in the first quarter of 2022 and then plunged to -8.7% in the second quarter of 2022. These losses were driven by extraordinary inflation in the labor and supply market, with contract labor increasing by 170% in the first quarter of 2022 and by 231% during the second quarter compared to the same periods in 2021, according to the report.
The organization compiles and uses data in the state to ensure policymakers understand the financial strain hospitals are under, noting that inadequate payment from public payers like Medicare and Medicaid and without appropriate oversight of private commercial payers, patients' access to quality care will suffer.
The pressures of COVID-19 placed tremendous strain on hospital staff and resources, and have been contributing to career changes among nurses, in particular. During the initial wave of infections, hospitals were forced to cancel all elective procedures, which cratered their financial results.
Congress stepped in by providing some relief through the Coronavirus Aid, Relief and Economic Security Act of 2020 and the American Rescue Plan Act of 2021 but this was a temporary and fleeting fix, driving not only hospitals but providers and payers to innovate, including adopting Value-Based Care (VBC) programs which allow for risk sharing and have been proven to reduce overall costs by keeping patients well, and out of hospitals.
Three Ways VBC Addresses Five Top Challenges in Arizona
VBC programs offer more affordable ways to keep chronically ill patients well at home. With patient-focused programs that bring Nurse Practitioners and other healthcare professionals to the patients, providing them personalized support across the many aspects of wellness, including medications, physical therapy, diet and exercise, regular check-ups, and access to answers patients may have, the VBC approach is proven to reduce return trips to the hospital, and expensive treatments for chronic illnesses when lifestyle changes required to restore and maintain health are ignored. 
VBC programs are community and population health based. In Arizona, where for decades older people have moved to enjoy the warmer weather, safe neighborhoods, and a lower overall cost-of-living, data is constantly and securely collected and analyzed which helps providers and payers understand the top issues associated with living longer and develop strategies to address related challenges. VBC companies like Arkos invest constantly in leveraging data analytics to improve not only the quality of care, but the related costs and benefits when innovations such as caring for patients at home make possible.
In a state where Medicare and Medicaid patients are growing dramatically, VBC aligns interests within the public and private sector. In 2022, nearly 1.4 million Arizona residents, or 19% of the state's population, were enrolled in Medicare.  As of April 2023, 696,332 Arizona residents were enrolled in Medicaid expansion coverage. As of late 2022, 683,011 Arizona residents were enrolled in private Medicare plans.  Arizona expanded Medicaid under the Affordable Care Act to cover nearly all nonelderly adults under 138% of poverty. With a two-sided risk model, VBC brings all sides together, with the patient at the center, and the participants coordinated to save on expenses for all.
In 2023, millions of Americans may lose their Medicaid coverage in coming months, but residents in Arizona and four other states will be the first to bear the brunt of the terminations. States had been barred by Congress from winnowing their Medicaid rolls since the COVID-19 pandemic began, but that prohibition ended on Saturday, and some states are moving much more swiftly than others to kick off those deemed ineligible for the public health insurance programs.
The answer, in terms of VBC is more about adaption than it is about cutting off services for low-income Americans.
VBC professionals – strategists, planners, managers, clinicians, economists and more – can dramatically change the economics of healthcare delivery, from the cost of medications to the reduction in hospitalizations, to control of chronic illnesses to wellness programs that benefit not only individuals and their families, but entire communities.