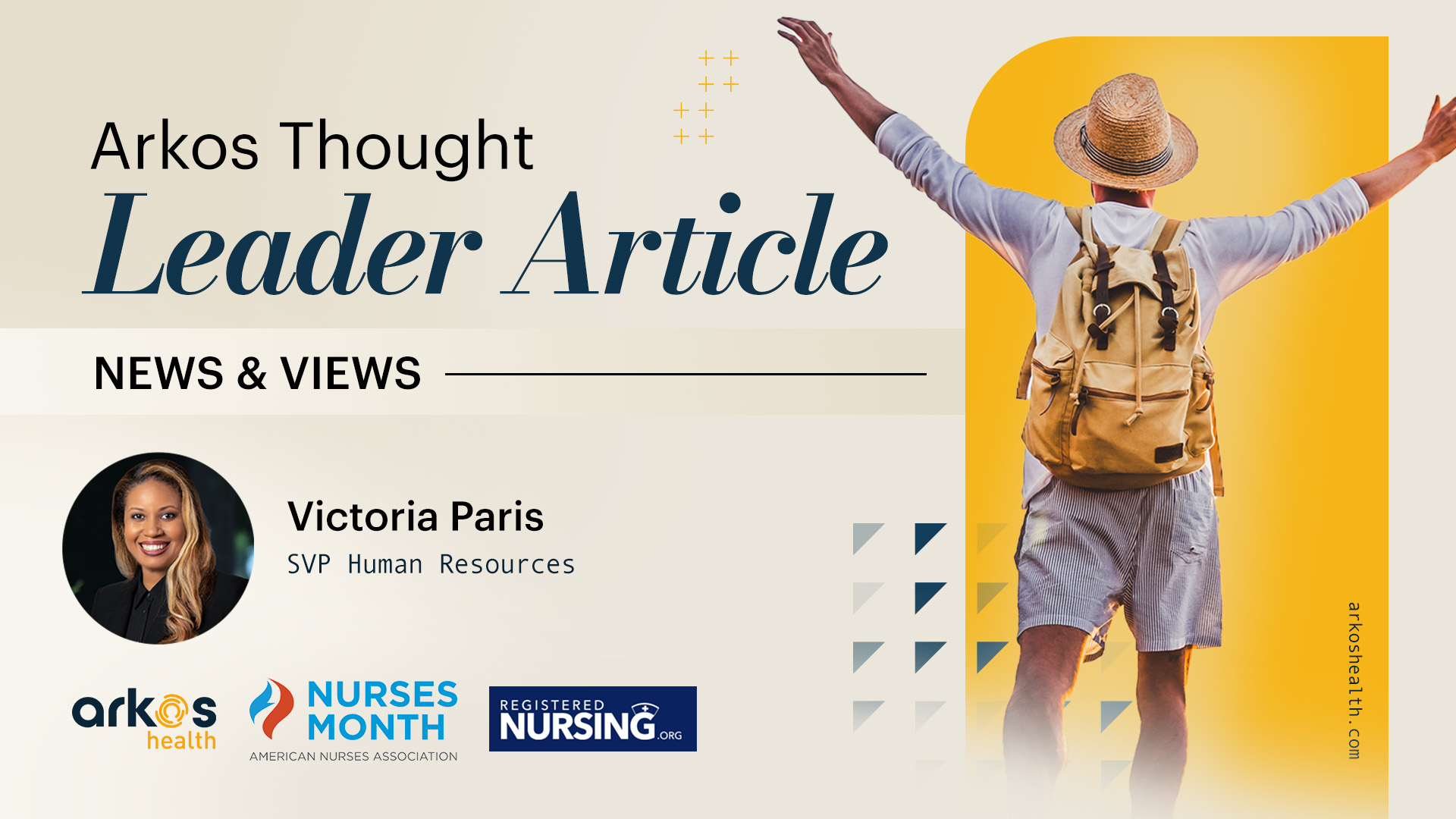 As the healthcare industry shifts towards a value-based care model, nurses are playing an increasingly important role in delivering more effective patient care and better experiences. In this new model, healthcare providers are incentivized to improve patient outcomes and reduce healthcare costs, which requires a more holistic approach. Nurses are uniquely positioned to lead this charge, as they are on the front lines and have a deep understanding of their patients' needs and preferences.
At Arkos Health, nurses are at the forefront of this new model.
Our company's mission is to improve the health and well-being of our patients through a combination of high-quality clinical care and personalized support. This approach requires nurses who are not only skilled clinicians, but compassionate and empathetic caregivers. It requires programs, resources, and technology that supports nurses in practicing at the top of their license.
Another important aspect of nursing in value-based care is collaboration.
The success of our clinical programs puts nurses at the center of strong, interdisciplinary care teams. Our nurses work closely within a team of healthcare professionals, including physicians, care coordinators, behavioral health specialists, social services, and other caregivers to ensure that every patient receives comprehensive, expertly coordinated care. This team-based approach not only improves patient outcomes but also helps to reduce healthcare costs by avoiding unnecessary procedures and hospitalizations.
One of the most innovative ways we are reimagining nursing in the value-based care era is through technology.
Our innovation in developing and continually investing in a proprietary platform that allows nurses to stay connected with their patients in real time, dramatically improves personalized support and guidance throughout every healthcare journey. Our platform enables nurses to identify patient goals, establish care plans, monitor patients' progress, track their symptoms, and adjust as needed, all while maintaining a human touch. We are constantly seeking to optimize and enhance the technology so our nurses can spend less time doing paperwork and more time providing excellent care.
Why should a nurse want to work at Arkos Health?
For one, we are fully committed to fostering a supportive and inclusive workplace culture that values the contributions of all employees. With a culture of inclusivity and diversity, Arkos creates a supportive work environment where all feel valued, respected, and appreciated. This, in turn, improves patient outcomes and satisfaction as a diverse workforce can better relate to and serve diverse patient populations.
Nurses at Arkos Health have access to ongoing training and professional development opportunities.
Continuing education and training are critical components of nursing practice, as they ensure that nursing staff stays up to date with the latest healthcare practices and advancements. We provide in-house BLS/CPR certification, and sponsor attendance at relevant conferences and workshops that provide opportunities for nursing staff to learn and network with other professionals in the field. We proudly partner with one of the leading pioneers in healthcare education, HealthStream to ensure ongoing compliance and education for all staff and contractors, and life-long learning opportunities for the most passionate nurses in the industry.
Value-based health care is human-first, and that applies to our nurses as well as our patients.
Our teams' wellness is a top priority, and we are genuinely committed to cultivating a culture that promotes balance and a positive workplace. Here, balance means sensible staffing ratios that avoid burnout, flexible scheduling that accommodates nurses' needs, assistance programs, competitive benefits packages, and employee resources that support a more effortless flow between work life and everyday life. We thrive on engaging, supportive leadership with managers who are approachable, open, invested in every nurse's success, and receptive to feedback. Value-based care has had a significant impact on the future of nursing and continues to play a crucial role in shaping our approach to supporting our nursing staff.
Nurses who work at Arkos Health make a meaningful impact on the lives of their patients, helping them achieve their health goals and live their best lives.
A sense of purpose and fulfillment is a powerful motivator for nurses who are looking to make a difference in their careers. We support the ongoing professional needs and requirements of an evolving industry and organization. Our recruitment team focuses on the timely acquisition of talent, and our HR team focuses on onboarding, serving, retaining, and rewarding the most dedicated and driven nurses in the industry. The accelerating shift towards value-based care emphasizes the importance of teamwork, communication, and collaboration and highlights the essential role that nurses play in achieving better patient outcomes every single day.
The dedication and passion of our staff is inspiring, and for that, we are grateful.
We are deeply committed to supporting Arkos nurses as they continue to evolve and grow in this exciting new era of healthcare. For nurses who seek a fulfilling and rewarding career in healthcare, Arkos Health offers many unique opportunities to make a difference in the lives of their patients while working in a supportive and inclusive environment.
We are growing rapidly, and we are hiring!
Whether you're a recent grad or a nurse with years of experience, we're looking for those ready to take on the future of care today and who will thrive in a culture we are proud of as together, we are genuinely changing healthcare for the better – for all.
With sincere thanks,
Victoria