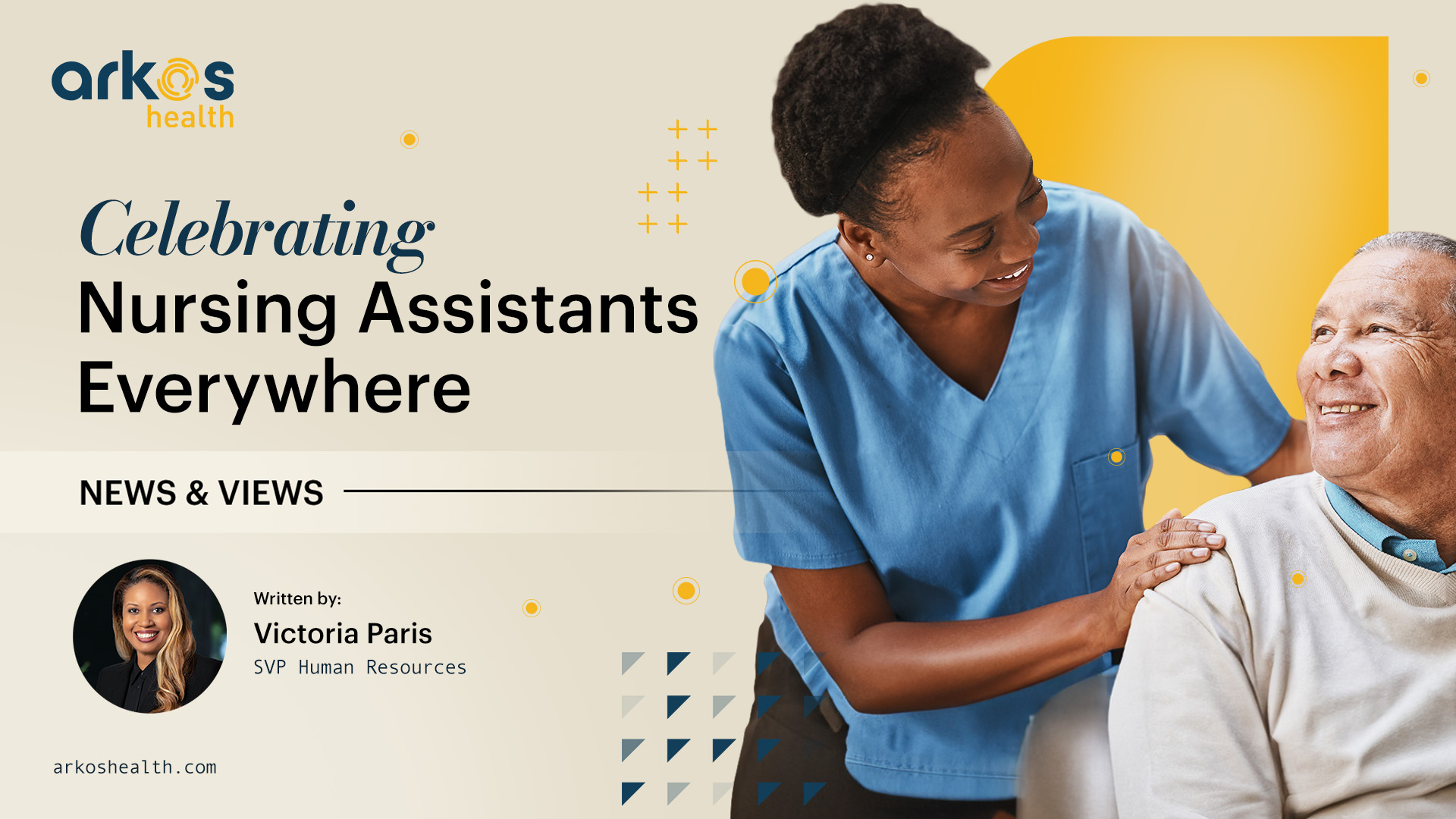 Nursing assistants continue to have an incredibly positive impact on the healthcare profession. Here at Arkos Health, we are shining a light on our nursing assistants, who work tirelessly to bring compassionate care to our patients in all the markets we serve.
A Long and Proud History
Certified nursing assistants began working under the Red Cross program during World War I and have served alongside U.S. Army nurses. Hundreds of young women were trained to care for wounded soldiers in reserve, field, base, and civilian hospitals. 
Nursing assistants became prevalent in the United States after the American Red Cross recognized the need for more significant support. They created the Volunteer Nurses' Aide Service to assist overworked nurses tending to wounded soldiers. 
Today, more than 1.3 million nursing assistants are in the United States. Nursing assistant job growth continues to rise at 8% annually, with an estimated 118,500 jobs opening through 2030 (Bureau of Labor Statistic).
Nursing Assistants at Arkos Health
At Arkos Health, we train and develop top-notch nursing assistants contributing to one of the fastest-growing areas of healthcare–value-based care. Our nursing assistants provide professional in-home and telephonic services to our patients ensuring quality and access to care.
One of our most immediate and extensive areas of growth at Arkos Health is our nursing assistant and telephonic team. Those beginning their healthcare career and has a keen interest in the nursing assistant field are welcome to apply and join a growing organization! We are hiring Quality Care Coordinators, Patient Outreach Quality Schedulers, and Care Service Coordinators.
To all the nursing assistants at Arkos Health and worldwide, we thank you for your compassion, hard work, and dedication to the nursing field.