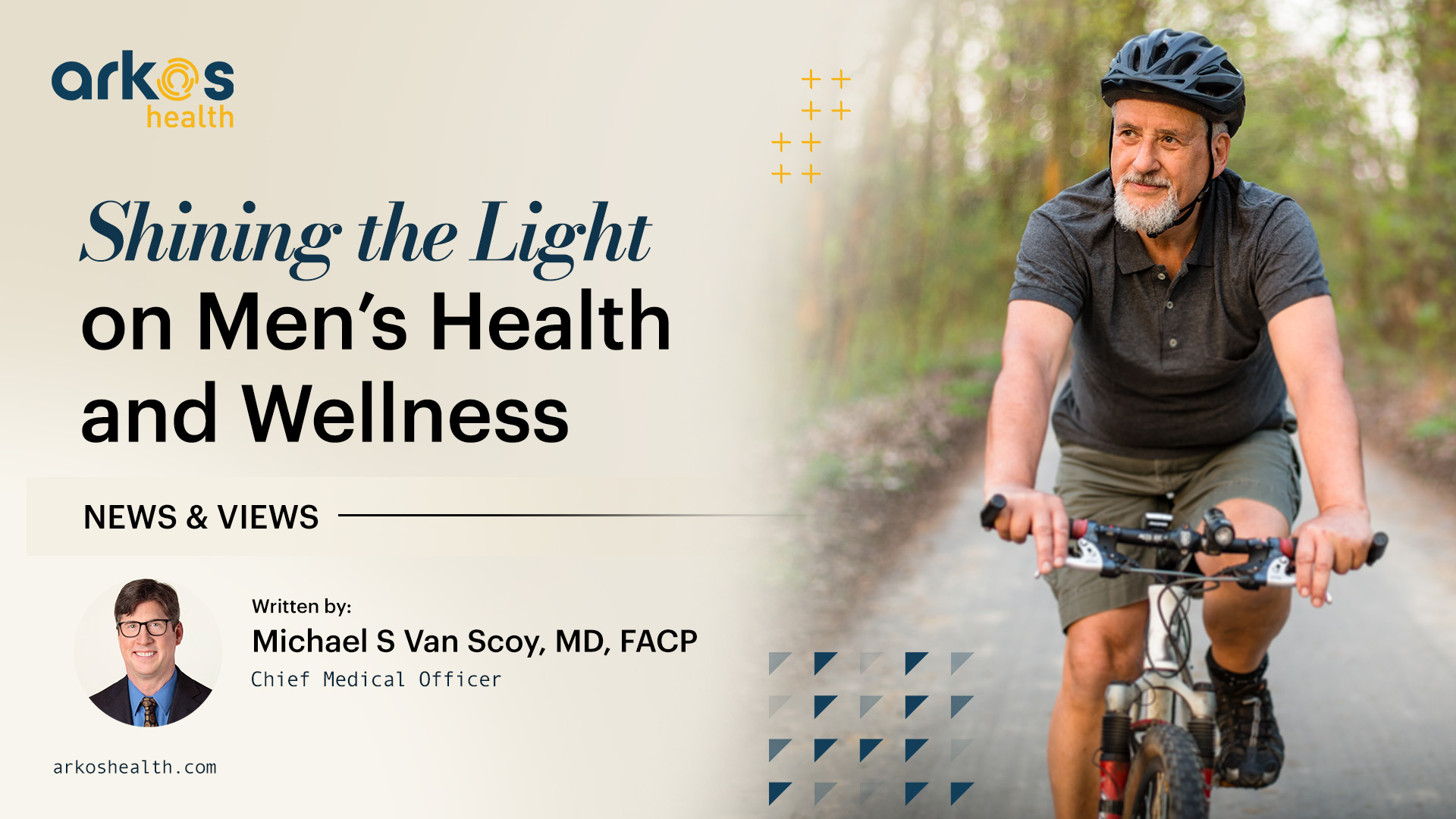 Men's Health Week originated in the US in 1994 and in 2023, this annual awareness campaign is taking place in countries around the world. By addressing the disparities in driving better men's health outcomes, and by educating and advocating the public about the positive impact of preventive measures, early detection, and personal health management, we can give men of all ages confidence in taking responsibility for their well-being.
This week at Arkos, we are encouraging our team of clinicians and all those who support them in delivering quality care to the patients we serve to actively reduce the stigma surrounding men's health issues, promote open dialogue, and give men the information and tools they need to make informed decisions about their health.
Given our modern approach to serving our patients, their primary care physicians, and the private and public payers who are working every day to make healthcare more accessible and affordable, we focus on engagement and wellness. Daily prevention and early detection can make a huge difference for men, young and old, so our teams, including nurses, nurse practitioners, nurse assistants, nutritionists, pharmacists, social workers and more encourage regular check-ups, staying physically active, eating nutritional foods, taking time to be mindful, getting plenty of rest, and remaining educated on the special health risks men face.
We are creating a culture of proactive and holistic health among men.
We embrace Men's Health Week 2023 as a time to raise awareness, promote open conversations, and empower men to take control of their physical and mental well-being.
Men's Health Week is observed annually during the week leading up to Father's Day, and this week we kicked off our campaign which will run through June 18th when families will be celebrating dads, bringing together fathers, brothers, sons, and male friends. This is an ideal time to have conversations about the significance of men's well-being within the context of family and community.
Let's all raise awareness of the many benefits of living a healthy lifestyle this week.
Everybody can participate in the men's health movement; here are a few ways to do so:
Schedule a Check-up: Regular check-ups with routine screenings including blood pressure, cholesterol, and assessment of urinary symptoms, can help detect potential health concerns early on, enabling timely intervention and treatment.
Participate in Community Health Fairs and Other Events: arrange or attend workshops that address men's health across nutrition, exercise, mental health, stress management, and healthy lifestyle habits.
Enlist local healthcare professionals, fitness experts, and mental health specialists to provide valuable insights and practical tips.
Get moving! Promote physical fitness by organizing group activities, encouraging participation in activities including fitness challenges, sporting events, walks or runs. Exercise enhances physical health and mental well-being.
Spread the word. Utilize social media, local media, and community groups to share information about men's health. Raise awareness about the risks men face if they ignore their health, and spotlight prevention strategies and available resources. Speak openly so we can eliminate discomfort and stigmatization.
We are facing a men's health crisis in the US – let's do something about it together.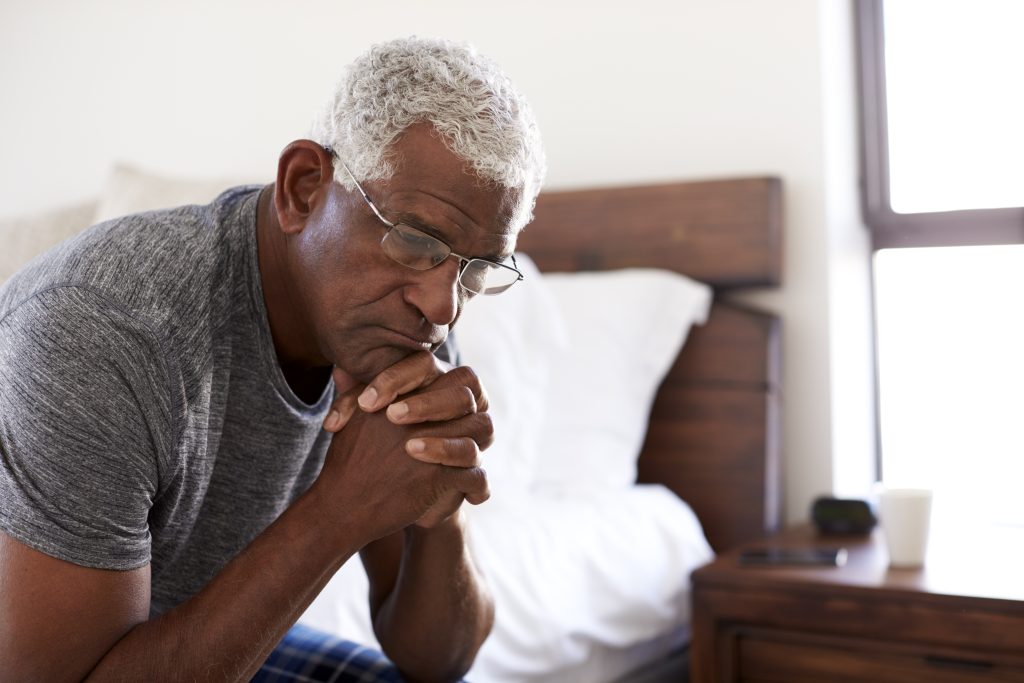 Research studies estimate that about six million men suffer depression every year in the United States. Although men only suffer from depression at half the rate compared to women, men patients are four times more likely to commit suicide than women. In fact, according to the Centers for Disease Control (CDC), suicide ranks as one of the leading causes of death among men.
Men aren't so great at introspection sometimes, but when we do look inward, we begin to understand the struggles men often silently go through.
For older men, for example, hearing loss which can be easily treated, can lead to social marginalization and cognitive impairment if left untreated.
Depression, left unchecked, can slowly manifest into anger and avoidance, especially when pride prevents an open discussion from occurring, whether between family and friends, or with a healthcare professional. When Arkos clinicians visit patients in their homes, the interactions go way beyond collecting basic health vitals.
We recommend cardio and resistance training to strengthen the body, while also encouraging our patients to stay mentally and socially engaged. It is impossible to separate the health and wellness of body and mind, so we take time for both as a part of every visit with every patient.
Let's simplify healthcare together and amplify the benefits of investing in healthier living.
Wishing all the dads out there a great Father's Day weekend!