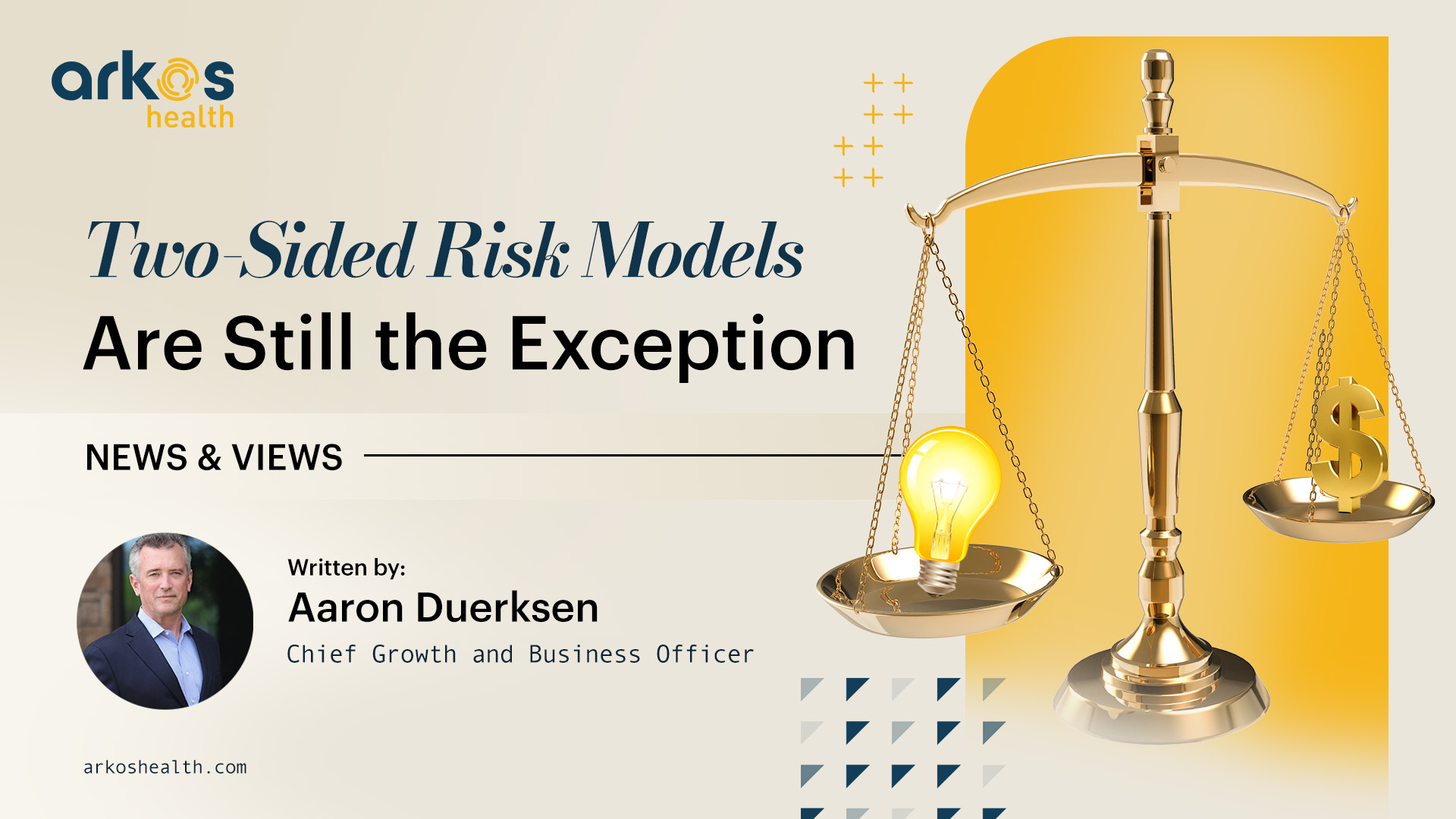 Over the past decade, the US Centers for Medicare & Medicaid Services (CMS) has been advocating for risk arrangements with providers to promote integrated, person-centered care. Insurance companies such as Medicare Advantage and Managed Medicaid health plans have tried to convert their provider networks into value-based arrangements that, according to The CMS Innovation Center, strives to "improve quality of care without increasing cost, lower costs without compromising quality of care, or, ideally, increase quality of care and lower costs."
A specific model within such arrangements is Two-Sided Risk, where participants agree to be held financially responsible, or to at least take on a certain level of financial risk, for the quality and cost of health care services provided to patients. Two-Sided Risk structures provide tangible benefits when participants can improve quality and lower costs through strategies like care coordination and preventive care, but, despite this decade-long push, Two-Sided Risk contracts represent a minority of provider contracts.
While steady progress has been made, less than one-third of Medicare and Medicaid spending are in two-sided risk contracts. The 2022 Alternative Payment Model (APM) Measurement Effort indicates that in 2021:
Medicare Advantage had 35.2 percent of spending in two-sided risk APMs.
Traditional Medicare had 24 percent in two-sided risk APMs.
The Commercial line of business had 12.7 percent in two-sided risk APMs.
Medicaid had 16.6 percent in two-sided risk APMs.
In upside-only, or one-sided risk arrangements, participants who successfully deliver improved quality of care can receive a negotiated bonus payment from a participating health plan. However, in two-sided risk contracts, providers are not only eligible to receive a bonus or surplus payment, they are also responsible to pay the health plan a deficit payment if the costs associated with their arrangement do not meet the performance targets.
This downside risk can be substantial and requires the provider to invest in stop-loss protection, new technology, and additional staff to reduce the risk of a financial loss. For many providers, the price of entry into the two-sided risk arena is too great a burden. Most providers choose to stay out based on a lack of investment capital to fund operations, a lack of experience in managing these types of contracts, and a lack of patient concentration to create an actuarially sound model.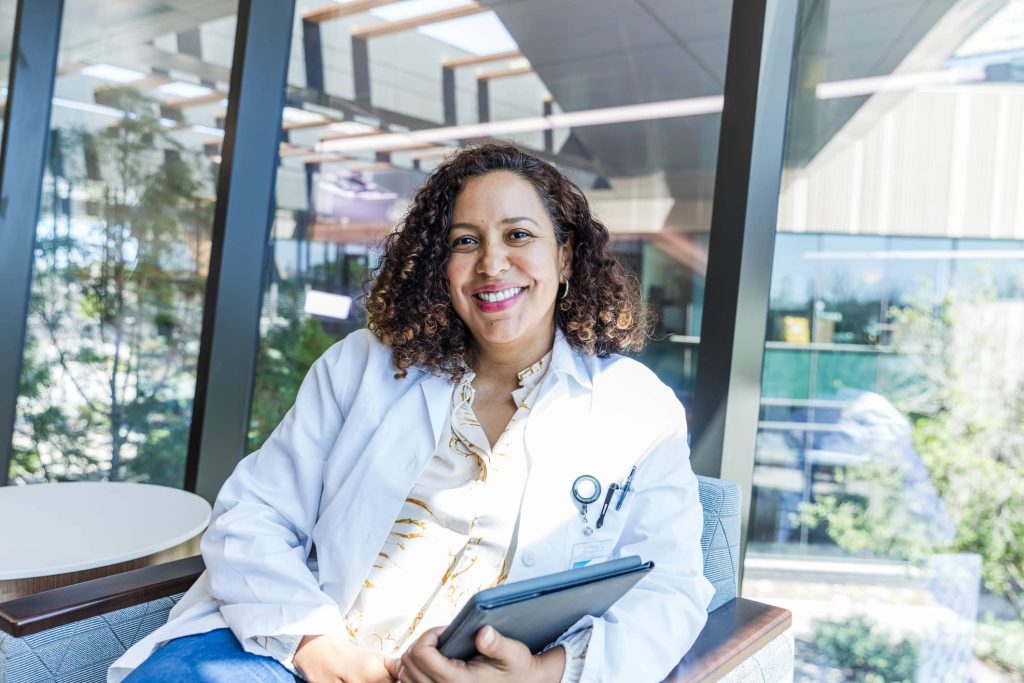 Meeting Providers Where They Are
In a recent panel discussion, Ellen Lukens, M.P.H., the deputy director of the Center for Medicare and Medicaid Innovation (CMMI), said, "We increasingly understand that we need to meet providers where they are, that not all participants in our models are in the same place in their evolution toward value-based care, and we want to grow the base of providers that enter into value-based care arrangements. That may require additional support for things like infrastructure in transforming care."
Health plans have adopted this attitude of "meeting providers where they are" on the risk contracting spectrum by designing upside-only contracts to incentivize physicians to move from fee-for-service (FFS) contracts. In their value-based care reports from 2021 and 2022, Humana, a leader in value-based care arrangements, had over 36% of their Medicare Advantage members in upside-only contracts where their providers are paid on a modified FFS schedule with bonuses tied to quality and shared savings.
By expanding the number of their providers in both two-sided and one-sided risk arrangements, Humana was able to increase preventative medicine adoption and keep members out of the hospital and ER by 251,000 fewer days compared to non-value-based care providers. These savings translate to increased benefits for the member and more revenue for the primary care physician. Humana sees a direct correlation in improved member and physician satisfaction.
At Arkos, we are focused on making value-based care more accessible for health plans and their provider networks.
Guided by our mission to be the trusted platform for payers, physicians, and patients in the evolution to value-based care, we help payers and providers extend and enhance their services to unlock the benefits of these emerging models and improve patient outcomes while reducing costs. Our platform approach allows health plans to convert entire provider networks into value-based care arrangements while keeping important operational functions with the plan.
Without the right infrastructure – the right people, processes, cloud services, secure networking, and data-intensive approach – value-based care models are very difficult to implement and scale.