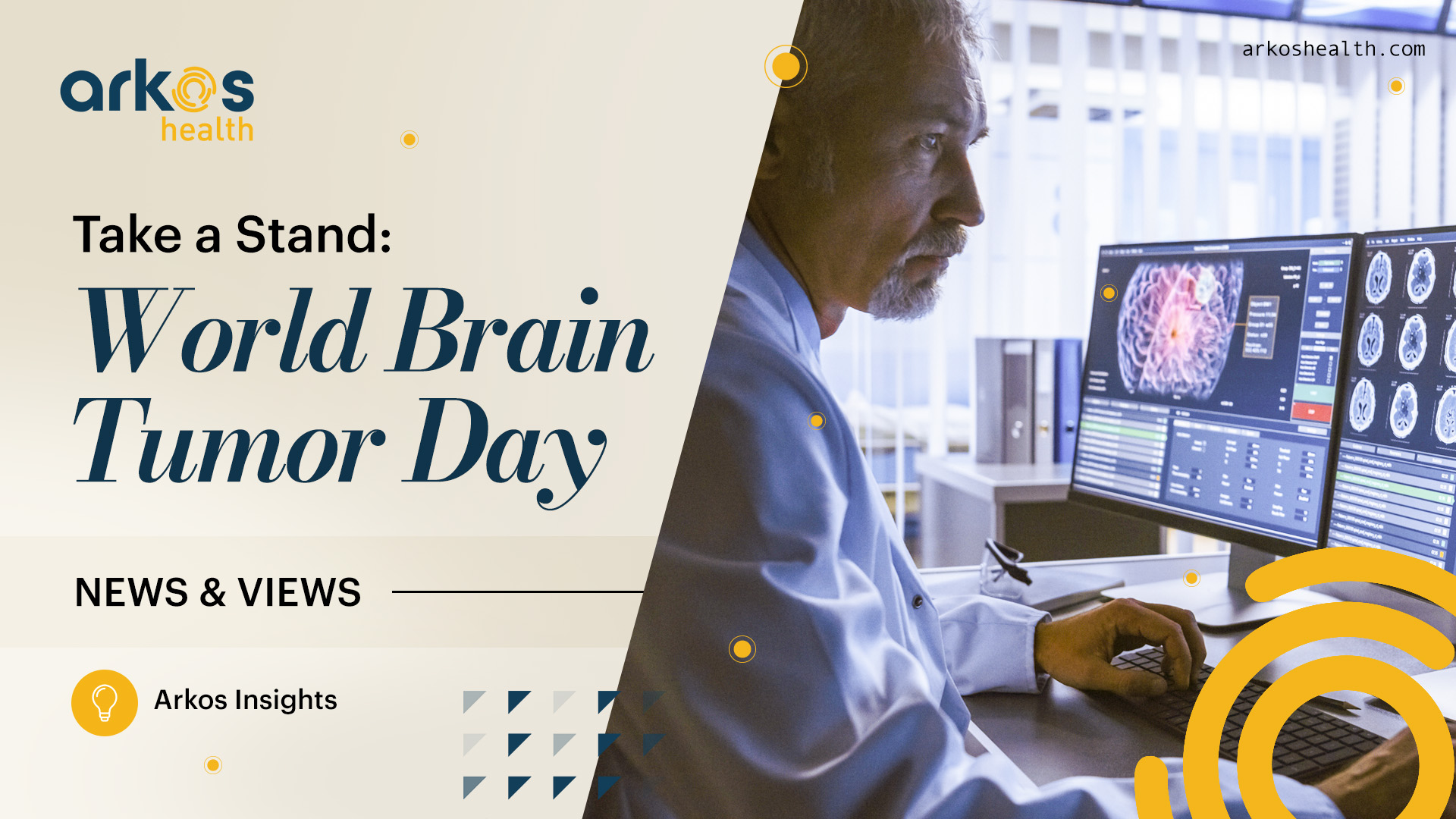 Today, June 8th, is World Brain Tumor Day, an annual event designed to raise awareness and support for
individuals affected by brain tumors.
According to the American Brain Tumor Association:
More than 84,000 people were diagnosed with a primary brain tumor in 2021.
There are more than 120 different types of primary brain and CNS tumors.
Nearly one-third (29.7 percent) of brain and central nervous system (CNS) tumors are malignant.
More than 28,000 children in the United States are currently diagnosed with a brain tumor.
In 2021, approximately 18,000 people died because of a primary malignant brain tumor.
Survival after diagnosis with a primary brain tumor varies significantly by age, race, geographical location, tumor type, tumor location, and molecular markers.
The impact that brain tumors have on individuals, families, and friends is substantial; on this day, we take
time to rally the global scientific, medical and healthcare community to raise awareness, support
patients and caregivers, and advocate for increased research and funding.
Understanding Brain Tumors
A brain tumor refers to the abnormal growth of cells within the brain or the central spinal canal. They can be either cancerous (malignant) or noncancerous (benign), and they can affect people of all ages.
Foundation of World Brain Tumor Day
World Brain Tumor Day was established 23 years ago by the German Brain Tumor Association. The organization recognized the need for a dedicated day to highlight the challenges faced by brain tumor patients and their families, as well as the importance of research and support. June 8th was chosen as it marks the anniversary of the founding of the German Brain Tumor Association.
Research and Funding
In addition to awareness and support programs, the day also emphasizes the significance of research in the field of neuro-oncology and highlights the need for increased funding to support scientific studies, clinical trials, and innovative treatments for brain tumors.
Physical and Emotional Impact
Brain tumors can significantly affect a person's physical and cognitive abilities, leading to symptoms such as headaches, seizures, difficulties with speech and movement, memory problems, and personality
changes.
Support for Caregivers
Increased awareness leads to better support systems for patients and caregivers. Knowledge about available resources, support groups, and financial assistance programs can help alleviate the emotional, physical, and financial burden faced by those affected by brain tumors.
How Arkos Health is Contributing to World Brain Tumor Day
One of the hallmarks of our success in attracting, retaining, and providing outstanding career
opportunities for the best doctors, nurses, nurse managers, nurse assistants, and support staff is ongoing education and training.
Today, in addition to promoting the importance and meaning of this day through this article, and through
social media channels, we are highlighting the challenges, raising awareness within our ranks, especially
when it comes to early diagnosis.
Learn more about how you can learn and help by tapping into many excellent resources provided by the
American Brain Tumor Association.